Improvements:
–    New module: MOVING MAP
–    Airports, Runways and parking are now extracted from your BGL Files.
–    Customized failures module: you create your own failures offset. So we now support Project Magenta failures…
–    Commercial users can change background to customize plane shape in the slew module
–    Position module: better redim at initialization
–    You can filter runways by surfacte type : Grass / Hard surface or Water
–    Default navaid database is now data cycle 2013.10 (instead of 2010)
–    Prepar3D V2.4 support
–   Graph approach uses the true glide for ILS (not the standard gs 3°).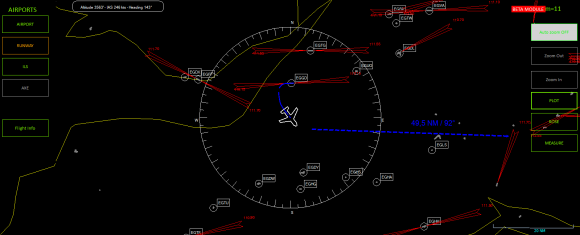 Fixed:
–    Bad bit array size declaration
–    The menu no more flashes