Sale!
Description
Contact us to receive a trial.

Soft Launcher client (PC client side)
It is dedicated to start and control automatically all your software's needed for your simulator and shared on several computers.
Soft Launcher manages all you need to automate and customize your start sequence.
During start, pilots see only a splash screen with a timer and a logo (Ready in x seconds).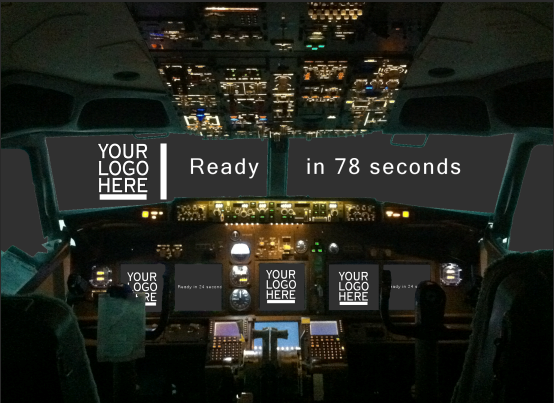 The user doesn't see the Windows desktop. All software are launching in the background. As soon as everything is ready, Soft Launcher gives the hand.
It looks more professional than click on icons and see each software starting.
You just have to supply electrical power and after a while, your sim is ready to fly!

You manage:
How it starts (Windows boot, automatic execution)
Play one or several sounds
Show backgrounds color or picture
Display text
Wait for a sim (Prepar3D/FSX/Xplane) or a specified time
Launch program or command and set CPU priority and affinity
Start a remote computer (WOL)
Give focus on a window or program
Create you own start sequence: With the mouse you decide the size and the location of your image and text.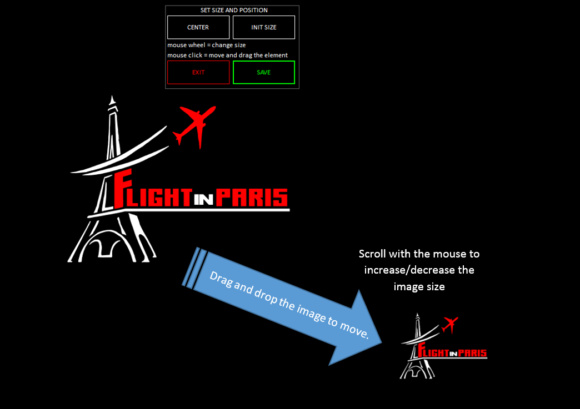 The remote to manage all your soft launcher (separated product)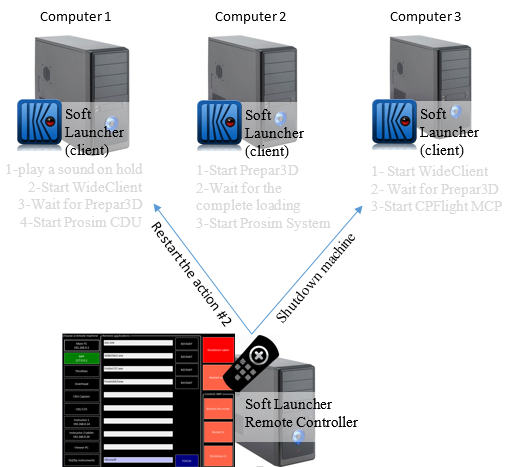 It is a remote controling all your Soft Launcher. You can start/stop/Restart a software, a machine or all machine at the same time.
Thanks to this software you can also manage these software's. if PROSIM CDU doesn't react. With the remote you ask to kill and launch again this software only. No one sees your action.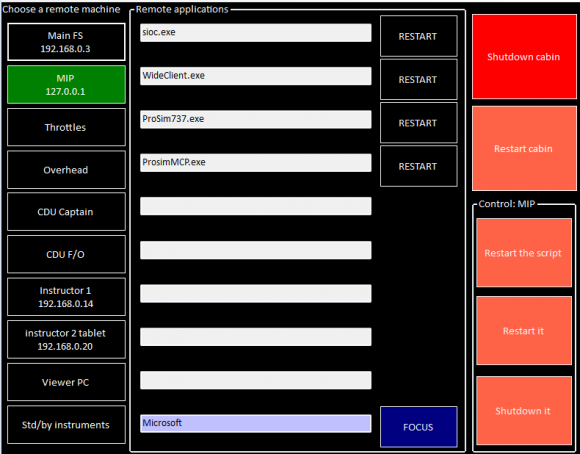 Requirements
Windows OS from Windows Vista to 10 – 32 or 64-bit
Desktop PC, laptop or Tablet PC (running Windows OS)
.NET Framework 4.5
Notes
Soft Launcher V4 is not compatible with FS Instructor V2 and V3.
If you own a previous Soft Launcher version and would like to migrate to the V4. Please contact us to know the dedicated cost.
Support
Ask us if you need a dedicated support (with SLA 7 days a week)

Support by email 5-days a week

If you are integrator, please contact us to give you access to our license generator.
Additional information
| | |
| --- | --- |
| Package | Soft Launcher 1 client, Soft Launcher 1 Remote controler, Package 4 clients and 1 remote, Package 6 clients and 1 remote, Package 8 clients and 1 remote |