Description
Service provision for remote sessions (your computer needs an internet connection):
For FSX, Prepar3D V1 and V2
Installation
Soft Tuning
Screen customization
Add-on installation
Navaid update for FSX/PREPARD/PROSIM/FS INSTRUCTOR…
Automatic start of all your software – ready to fly.
Computer maintenance Win 7 / 8
Computer optimization and cleaning
Computer performance tuning
Backup for recovery
Automatic startup to have all software ready to use without human intervention.
Troubleshooting
 Analyze and fix issues with your flight simulator and O.S.
Price: 50 € / 1 hour (we accept credit card, Mastercard, VISA and Paypal payments)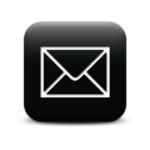 By appointment only – please fill this form.