This application creates a HTML screen showing some information about your current flight.
You can generate this file on a local drive or on a remote Web Site (FTP protocol).
Example #1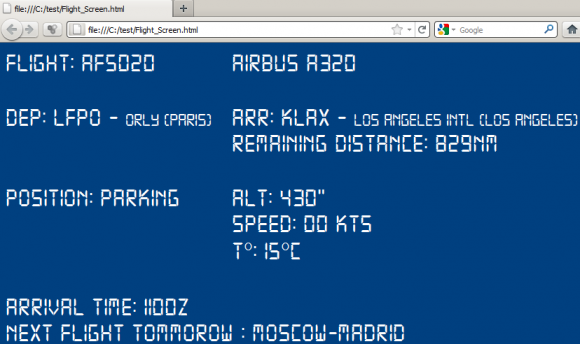 Example #2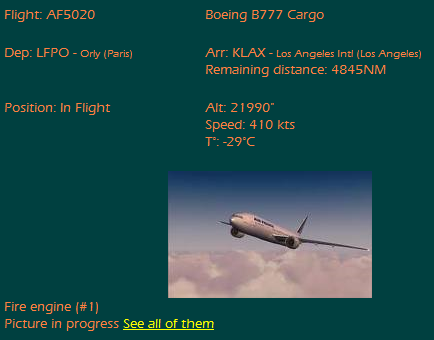 The Interface

Download it
FS HTML Screen
is a Donateware. You can use it for free.
If you think that it's worth it you can give a donation. Whether you donate, and how much, is absolutely up to you.
Download the application