Description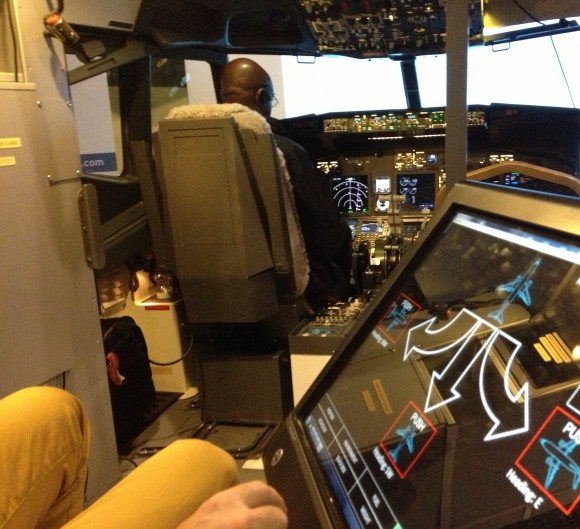 This offer is for education/academic use only.
You have all the same features than commercial license excepted:
Support by email – answered within 2 working days
If you sell or rent something based on your simulator, you need a commercial license.
Before obtaining the academic institution license, it has to be accepted. In case you interested in obtaining this version then please email the following information
University name and address
university main web address
name and email of the primary contact
number of licenses
A brief description of the intended use of FS Instructor
Note: You can't make money with this licence.
LIST OF FEATURES
MAP (MOVING)
Show airports data, navaid, taxiways, parking/gate…

---

FAILURES
If you own PROSIM 737, you have access to the complete failure list. Else you can create your own failures pages to call FSUIPC offset (such as standard FSX/Prepar3D failures, Project Magenta events…)

---

POSITION
Move your aircraft to your own location, on a pattern, in flight, on approach, on the runway, on a stand or a previous recorded situation.

---

APPROACH GRAPH
Follow in real-time the glide/loc (even if the runway doesn't own a LOC or ILS systems).

---

COMPUTERS
Manage remote machines and start/stop one/several process(es). Control up to 10 computers. Restart/stop your whole cabin with one button.

---

ENVIRONMENT
Weather settings (simple or expert settings), Time and Traffic control.

---

FUEL
To manage the different tanks

---

PUSHBACK
The instructor controls the pushback

---

WEIGHT/PAYLOAD
Current aircraft weight. Change the payload elements (pilot, first class, baggage). This station list is dynamic and depends on the current aircraft used.

---

AIRCRAFT INFO
monitors aircraft attitude and events (drags, radio…).

---

BLACK BOX
Record each flight in one CSV file and one Google Earth Flight profile.

---

GOOGLE EARTH TRACKING
Follow the aircraft in a real time. Display VOR, ILS…

---

DEBRIEFING GRAPHS
show pilot performance

---

PRINT messages as an ACARS
This module manages an USB thermal printer (pedestal)

---
For Iphone / Androïd: open a remote session from your IPhone or Androïd to your FS Instructor PC instance. You need to buy a dedicated software like Air Display.
Contact us to receive a demo version or the handbook
Options:
–        You need a special feature
–        You want to modify the application look
–        Remote installation by our experts
–        Special support (7/7, remote assistance)
–       A FS instructor plugin to manage cabin access from RFID badge (ask optional tariff). Users need a card and use it to unlock the cockpit (thank to a RFID USB READER). It decreases a token amount from the card depending on session time.