Features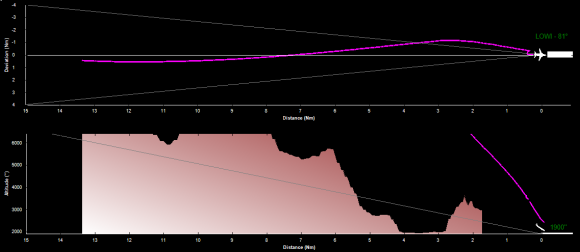 Hello,
The next release (on January) will include this main feature: a real-time visual approach and export into pdf file.

FS Instructor is a suite of useful tools for Flight Simulator. It allows to setup, control and interact with the airplane. Compatibility: FS2004 / FSX with WinXP, Vista 32 & 64bit.
You will find below a list of some FS Instructor Modules.
Refueling
Refuel one or several fuel tanks within a specified amount of time (from 0 to 20 minutes).
To move the aircraft to a gate
According to your own installed sceneries, you can move the plane to a gate or a ramp.
To move the aircraft to an approach pattern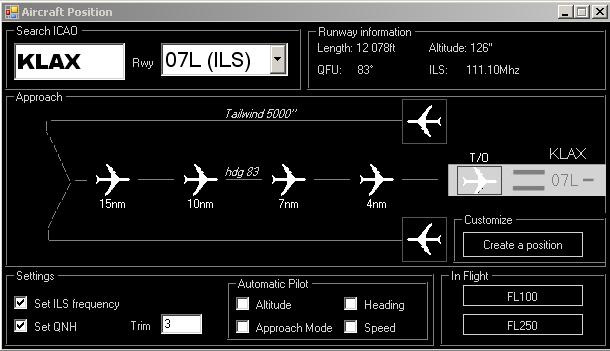 Monitor connected ATC IVAO/VATSIM controllers
To know, in real time, which controller is connected and to be informed when a certain ATC is online.
Real time graphs
Display graphs with flight data and pilot errors
Google Earth features
FS Instructor is based on Google Earth
MovingMap

To follow the plane in real time within Google Earth. At the top, you see the information module with the main data about the flight. Warnings appear if pilots make mistakes.

Flight Recorder

To record the flight in a kml file (Google Earth). More data, as the NAVAID, the use of the drags, gear, AP… could be add.
You can also record data into a csv file.

Exemple : NTS (Nantes) VOR DME

Payload
Failures
Manage Failures
Weather
Weather screen to set clouds, visibility, temperature, wind and pressure.
PushBack
Save and Load Situations
LogBook
FS Instructor manages a log book (HTML file). The main fields are automatically entered at the end of a flight. Events like failures and pilotes mistakes are written in the comments field.
Time & Season




COM, TRANSPONDER, NAV
Slew Module
View Module
Automatic Pilot